July 28, 2015
www.TheWilcoxReport.com™
Insight on existing single family sales, mortgage and job growth trends in Greater Phoenix or Maricopa County.
June 2015 Existing Single Family Sales Trends
June 2015 existing single family sales over 6,000 for third consecutive month.
June 2015 median sale price of $240,000, highest since January 2008, but still has a way to go to reach historic mark of $287,500 in June 2006.
June 2015 sales volume $411,049,735 higher than June 2014.
June 2015 sales volume highest for a month of June since 2006.
Snap shot of last twelve years of the month of June for foreclosure starts, auctioned properties, lender owned sales, and short sales.
Zillow's Typical Error in Greater Phoenix is $13,650.
 By
Fletcher R. Wilcox
CFPB External Operations Expert
V.P. Business Development, Real Estate Analyst
Grand Canyon Title Agency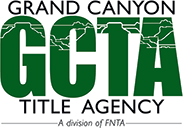 GCTA is a wholly owned subsidiary of FNF. FNF is ranked #314 on the list of Fortune 500 companies
June 2015 existing single family home sales almost a 1,000 more – but not because of cash buyers
Sales of existing single family homes increased notably in June 2015. There were 980 or 18 percent more sales this June than last June. Driving the increase in sales were buyers purchasing with a home loan or mortgage.
| | | | | |
| --- | --- | --- | --- | --- |
| How Purchased | 2014 June | 2015 June | Change | %  Change |
| Cash |            1,138 |            1,181 | 43 | 4% |
| Mortgage |            4,317 |            5,254 | 937 | 22% |
| Total |            5,455 |      6,435 | 980 | 18% |
When segmenting June 2015 mortgage purchases into the categories conventional mortgages, FHA mortgages and VA mortgages, conventional mortgages led the way with the most purchases. There were 2,946 purchases with conventional, 1,790 with FHA and 438 with VA. When comparing year-over-year percentage increases, FHA purchases had the highest percentage increase at 32%, conventional loans were 18% higher, and VA loans 13% higher.
| | | | | |
| --- | --- | --- | --- | --- |
| How Purchased | 2014 June | 2015 June | Change | % Change |
| Cash |            1,138 |            1,181 |    43 |  4% |
| Conventional |            2,491 |            2,946 |    455 |  18% |
| FHA |            1,352 |            1,790 |    438 |  32% |
| VA |              426 |              480 |     54 |  13% |
| Other |                48 |                38 |    10 |  21% |
| Total |            5,455 |            6,435 |    980 |  18% |
FHA Mortgage Purchases: Some reasons for the year-over-year percentage boost in FHA purchases are the following:
On January 26, 2015 the FHA mortgage insurance premium was lowered by .50 basis points or ½ percent. Thus, allowing more people to qualify.
The required FHA down payment is low at three and one-half percent (3.5%).
For buyers that went through a foreclosure or short sale, FHA has a shorter time period or penalty box period to buy again than does Fannie Mae or Freddie Mac. A buyer only has to wait three years, after a foreclosure or short sale to buy again under FHA underwriting guidelines. Under Fannie Mae and Freddie Mac underwriting guidelines a buyer has to wait seven years after a foreclosure and four years after a short sale.
VA Purchases: While the number of buyers purchasing with a VA loan is considerable lower than FHA or conventional loans, VA purchases have had the highest percentage gains since the great real estate recession. VA loan purchases in June 2015 were 7.4 percent of all purchases. In June 2013 they were 5.3%, in June 2011 4.1%, in June 2009 3.7%, and in June 2007 1.2%.
According to the U.S. Census Bureau Arizona has 522,387 retired or active veterans. http://quickfacts.census.gov/qfd/states/04000.html
The growing mortgage purchase market: A year-over-year comparison for first half of 2015
Since February 2015 mortgage purchases have taken off. There were 3,729 more mortgage purchases the first six month of 2015 compared to the first six months of 2014.
| | | |
| --- | --- | --- |
| | 2014 | 2015 |
| Jan |          2,482 |          2,488 |
| Feb |          2,786 |          3,165 |
| March |          3,558 |          4,475 |
| April |          4,106 |          4,831 |
| May |          4,206 |          4,991 |
| June |          4,317 |          5,234 |
| Total |        21,455 |        25,184 |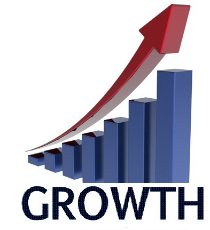 What is fueling the growth in purchases with a mortgage?   
More jobs and more people and more boomerang buyers lift sales.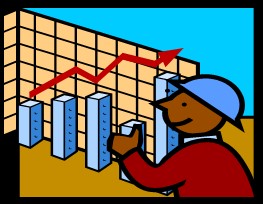 Job growth: You have to have a job to get a loan or mortgage. Greater Phoenix has gained back 250,000 non-farm jobs after losing 300,000 of them.
Population growth: Maricopa County was the number two county in the nation in actual population increase with 74,000 more people according to the US Census Bureau. As of July 1, 2014 the population estimate of Maricopa County was 4,087,191.
http://factfinder.census.gov/faces/tableservices/jsf/pages/productview.xhtml?src=bkmk
*Population increase
Harris, Texas (Houston) 89,000

Maricopa, Ariz. (Phoenix) 74,000

Los Angeles, Calif. 63,000

San Diego, Calif. 41,000

Clark, Nev. (Las Vegas) 40,000

Bexar, Texas (San Antonio) 34,000

King, Wash. (Seattle) 33,000

Dallas, Texas 33,000

Riverside, Calif. 32,000

Tarrant, Texas (Fort Worth) 31,000
*Source: Phoenix Business Journal http://www.bizjournals.com/phoenix/news/2015/03/26/census-maricopa-county-2nd-in-population-growth.html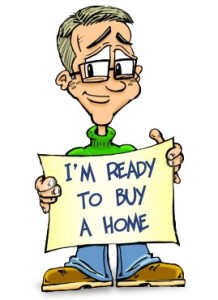 Boomerang Buyers: Boomerang buyers are defined as those people who went through a foreclosure or short sale and want to own again. I estimate that by the end of 2015, it will have been at least three years for 137,000 past homeowners that either went through a foreclosure or short sale. Some of these people will have already bought a home. Some will be ready to own again, purchasing with an FHA loan because of the shorter penalty box time period of three years after a foreclosure or short sale. These future buyers will still need to meet the necessary FHA underwriting requirements for length of employment, down payment and credit score.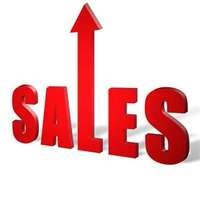 Existing single family sales in June 2015 was the third consecutive month existing single family sales were over 6,000. June 2015 sales of 6,435 were the highest since May 2013. In 2014 there were not any months with over 6,000 sales.

The median sale price was $217,500 in January and ended up at $240,000 in June.
June 2015 sales volume highest for a month of June since 2006.
Summary
The increase in sales of existing single family home is a flowing together of more mortgage purchases due to more people with more jobs, along with more boomerang buyers and more veterans. The best indicator that the existing single market is coming back is the increase in sales volume of $411,049,735 this June over last June. This increase is the direct result of demand to own with a tight supply. This has pushed sales prices higher. Higher sales prices mean that there are less homes underwater and increased household equity, but higher sales prices makes affordability harder for those entering the market for the first time and for some boomerang buyers. I expect July 2015 existing single family home sales to be higher than July 2014. Below is an estimate for July sales.
| | | | | |
| --- | --- | --- | --- | --- |
|   | 2014 | 2015 | Change | % Change |
| January | 3,527 | 3,400 | 127 | 3.6% |
| February | 3,917 | 4,185 | 268 | 7.0% |
| March | 4,854 | 5,718 | 864 | 18.0% |
| April | 5,591 | 6,098 | 507 | 9.1% |
| May | 5,531 | 6,083 | 552 | 10.0% |
| June | 5,455 | 6,435 | 980 | 18.0% |
| July | 5,143 | *5800 | *657 | *13.0% |
*estimate for July 2015
Note: This report covers existing single family home sales in Greater Phoenix. The term Greater Phoenix refers to the geographic area of Maricopa County. The data in this report, unless otherwise mentioned, is compiled from the Arizona Regional Multiple Listing Services, Inc., also known as ARMLS.
In this report we compare performance for sales, sales volume, cash purchases, mortgage purchases, and new monthly listings.     The report includes foreclosure starts, auctioned properties, lender owned sales and short sales for the last twelve years for the month of June. Many of the comparisons are year-over-year, comparing a time period in 2014 to the same time period in 2015.  Year-over-year comparisons are an effective way to measure performance, highlight differences, and negates the effect of seasonality.
Zillow's Typical Error in Metro Phoenix is $13,650
Posted on July 17, 2015 by John Wake
http://www.arizonarealestatenotebook.com/zillows-typical-error-in-phoenix-is-12896/?inf_contact_key=cfc6b4a7a8a66742935a2ac93ece694ed45a306dbfbf39782f3bb3c1c04d542a
The typical Zillow Zestimate error for metro Phoenix is $13,650.
Real estate agents hate Zillow's estimates of home values, called Zestimates, because many are very inaccurate but mainly because many home buyers and homes sellers will fall in love with their inaccurate Zestimates. Home sellers fall in love with high Zestimates and home buyers fall in love with low Zestimates and it adds unnecessary drama to the home buying and selling process.
Here's how it plays out, the Zestimate on a seller's home is WAY too high but wishful thinking kicks in and the home seller really likes that high estimate and thinks up a bunch of reasons why it might be right. An economist would say that the homeowner "anchored" on the high Zestimate price.
 We real estate agents can try to show homeowners why the Zestimates for their homes are way off but they won't usually buy it. They think we're just trying to get them to price their houses below fair market value so they'll be fast and easy sales for us greedy real estate agents.
This never happens to home sellers when their Zestimate is low. Home sellers immediately dismiss low Zestimates as being inaccurate but they fall in love with high Zestimates. Home buyers, on the other hand, might fall in love with that low Zestimate the home seller immediately dismissed.
 Zestimate Error Rate for Phoenix
Zillow is very good, however, about publishing the error rate of their Zestimates. I think it's partly a CYA move but in metro Phoenix, the median error for Zestimates is 6.5%. They calculate the error by looking at actual sale prices of homes compared to their Zestimates immediately before the sale.
 In addition, Zillow says the median sale price in metro Phoenix is $210,000.
Apply 6.5% to $210,000 and we find that Zillow Zestimates in metro Phoenix are typically off by $13,650 but you don't know if it's $13,650 too high or $13,650 too low. And it's worse than that because HALF of Zillow Zestimates are off by MORE than $13,650, sometimes a LOT more than $13,650.
 What's the Typical Zillow Error for My Home?
You can fine tune the typical Zestimate error by putting your home's price range into the equation. If your home is around $300,000, for example, just multiple $300,000 by 6.5% to get the typical error for Zillow Zestimates in that price range in metro Phoenix.
Zillow is very clear that Zestimates are not appraisals. In fact, Zillow says that for a home in the $300,000 price range in Metro Phoenix, their typical error is $19,500, but you don't know if it's $19,500 too high or $19,500 too low. And it's worse than that because HALF of Zillow Zestimates are off by MORE than $19,500, sometimes a LOT more than $19,500.
 I'm going to publish a LONG article on Zillow Zestimate errors on my national blog next week but the takeaway is the paragraph above.
Disclaimer
While deemed accurate this report does not guarantee the accuracy of the data. Some numbers will change. Report may not reflect all real estate activity. Information should be verified. This article is of a general nature, and is not intended as investment advice, real estate advice, lending advice or legal advice. Please consult your broker, your lender, your own independent legal counsel, your certified public accountant. The information in this report may not be the opinion of Grand Canyon Title Agency.
Note: Included in some of the charts of this report may be a small number of new home sales.
TheWilcoxReport.com™
By
Fletcher R. Wilcox
Fletcher is a member or past member of the following associations
Arizona Association of Realtors www.aaronline.com
Arizona State Escrow Association http://www.azsea.org
Arizona Mortgage Lenders Association www.azmortgagelenders.com
Scottsdale Area Association of Realtors www.saaronline.com
Statistician for the Heart of Scottsdale Real Estate Tour http://www.saaronline.com/marketing/scottsdale.php
Homebuilders Association of Central Arizona www.hbaca.org
Scottsdale Chapter Women's Council of REALTORS www.scottsdalewcr.com  
Fletcher is author of TheWilcoxReport.com This report provides statistics and analysis on single family real estate trends in Greater Phoenix. He is a contributing columnist for the Arizona Journal of Real Estate & Business and has written for Arizona Realtor Magazine a publication by the Arizona Association of Realtors. He has been a guest speaker on KTAR, KJZZ/NPR, KFNN, channel 3, 10, 12, channel 8's Horizon show, Square Off Arizona and the Willis Report on Fox Business News. His residential analysis has been mentioned in the Wall Street Journal, Arizona Republic, AZCentral.com, Phoenix Business Journal, East Valley Tribune, Bloomberg News, Dow Jones MarketWatch, HousingWire.com and National Mortgage News.
He teaches renewal courses on the Residential Resale Real Estate Purchase Contract. Fletcher joined Alice Cooper's Solid Rock organization as a board member. The organization promotes music and the arts and has opened a center for teenagers in Phoenix   http://www.alicecoopersolidrock.com/the-rock/ Fletcher served eleven years as a citizen board member on the Phoenix Police Department's Disciplinary Review & Use of Force Boards. He attends Living Streams Christian Church. Fletcher started snowboarding in 2008. He is not very good.