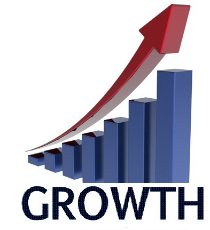 Jim Sexton 2015 President Arizona Association of REALTORS and Fletcher R. Wilcox Grand Canyon Title invite you to attend the first major event in 2016 on residential closing trends you should know and obtain three C/E hours of contract law. We have put together an event which will bring you up to date on residential closings.  Bring your questions, listen and learn. This is an Industry Partners Conference follow-up event. There will be a special guest speaker from the Consumer Financial Protection Bureau. See bio below!
Find out why it is likely there will be more residential sales in 2016 than 2015. (You have to see this!)
REGISTRATION DETAILS:
www.AARonline.com/event/E/TRIDFEB
Attend the class! TRID LIVE: Real Stories, Real Solutions. Three hours of C/E in contract law. February 4, 2016 | 8:00 a.m. to 1200 p.m. OrangeTree Golf Resort 10601 N. 56th Street, Scottsdale AZ 85254
Panel of designated brokers: Martha Appel, Coldwell Banker; Gerry Russell, Realty Executives, Laurie McDonnell, United Brokers Group
Panel of lenders: Sherry Olsen, Desert Schools Federal Credit Union, Matthew Kelchner, Suburban Mortgage
Panel of escrow officers: Leslie Banes, First American Title; Patti Shaw, Old Republic Title,
Moderators: Jim Sexton, 2015 AAR President and Fletcher R. Wilcox, Grand Canyon Title
Topics
What can lenders provide buyers to strengthen their offers, in addition to the PQF?
Is it taking longer to close under TRID? Yes, no, or sometimes?
Triggers that might delay a closing.
Are loan documents being signed three days before the close of escrow?
Closings and FIRPTA. Do you know what the IRS says when there is a foreign seller?
Are you seeing the buyer's Closing Disclosure? The seller's Closing Disclosure?
When can agents review the settlement statement?
Why are agents getting different settlement statements in their closing package?
Do you have questions on the changes to the AAR Resale Contract, PQF, LSU and TRID?
Special presentation on top ten ARMLS violations.
Noerena Limon from the Consumer Financial Protection Bureau (CFPB) will be our guest speaker. She is a policy analyst in the CFPB Office of Research Markets and Regulations and is the project lead for the Know Before You Owe, Closing Time Initiative. Throughout her 2-and-a-half years at the CFPB, Noerena has worked in the Office of Director Richard Cordray, the Office of Mortgage Markets and the Office of Liquidity Lending, focusing on mortgage and small dollar lending policy.