This report is on Scottsdale sales and new listing trends for single family, apartment style, townhouse and patio homes.
The data was compiled from the Arizona Regional Multiple Listing Services, Inc. (ARMLS).
In April, of the four residential categories, single family homes had the most sales at 476 or 59% of all sales.  Second was Apartment Style / Flat homes with 161 sales.

Single Family Homes Estimated Months of Supply by Price Range
As can be seen in the table, homes in the lower price ranges generally have lower estimated months of supply.  Generally when there is a four month of supply or less it is considered a seller's market.  Out of the 476 sales only ten were either a short sale or lender-owned sale.
April 2017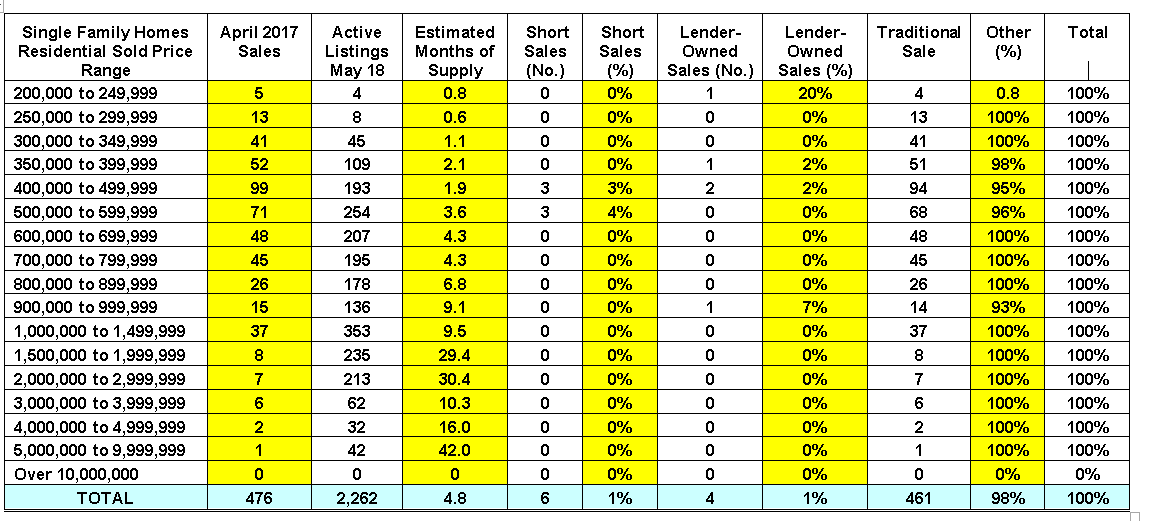 As can be seen, sales in three of the four categories were up this April over last April.  Townhouse sales had the greatest increase at 34%, while single family sales were down 4%.  Even though single family homes were down this April compared to last April, single family home sales are up ten percent for the first four months of 2017 (see the table below in the section Sales and New Listing Trends for the First Four Months of 2017).  
How did new monthly listings for the four categories compare in April 2017 to April 2016?
There were less new monthly listings in each of the four residential categories this April compared to last April.
Sales and New Listing Trends for the First Four Months of 2017
Below enter your email address to subscribe to this blog and receive notifications of new updates to The Wilcox Report by email.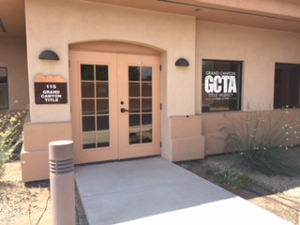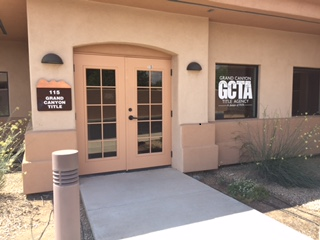 Contact me to open your next escrow with our Scottsdale office located at 8520 E. Shea Blvd., Suite 115, 85260.

Fletcher R. Wilcox is the author of The Wilcox Report and Vice President of Business Development for Grand Canyon Title. His market analysis has been referenced in the Wall Street Journal, Bloomberg News, HousingWire.com and National Mortgage News. He served on one of Arizona Association of Realtor's 2017 Residential Resale Contract subcommittees. He may be reached at FWilcox@GCTA.com  or by phone at
602-648-1230

.

Recent media appearances
Television interviews