It has been a long time since the median sale price for a previously owned single family home was this high.

May 2017 Results  
The median sale price for a previously owned single family home in May was $269,000. The last time the sale price was at the $269,000 level was almost ten years ago.  It was August of 2007.
The data in this report was compiled from the Arizona Regional Multiple Listing Services, Inc.  The geographic area is Greater Phoenix (Maricopa County).
The May 2017 median sale price represented a year-over-year increase of 6.5% or $16,500 compared to May 2016 when it was $252,500. This is a healthy increase.  See Table A.
A Brief History of Median Sale Price
The first time in Maricopa County history that the median sale price of a previously owned single family home reached the May 2017 level was in June 2005. Back then the year-over-year increase was not 6.5% or even close.  It was 47.1% or $86,500.  It went from $183,500 in June 2004 to $270,000 in June 2005.  See Table B.
The May median sale price of $269,000 has come a long way since August 2011 when it bottomed at $120,000. But it still has a little way to go to reach the peak month of $287,500 in June 2006.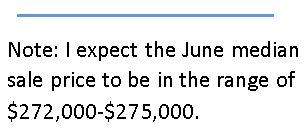 Sales in May 2017
May 2017 sales were up 9.5% or by 614 compared to May 2016. Additionally, May 2017 sales were up 13.3% or by 834 over April 2017.  Compare this to May 2016 sales which were up 5.4% or by 332 over April 2016.  See Table C.

New Monthly Listings in May 2017
May 2017 new monthly listings had the highest year-over-year increase for a month this year. There were 466 more listings that hit the market this May than last May.  This jump in inventory most likely will help keep up sales momentum in June and July.
Overall, the number of new monthly listings is flat when comparing the number for the first five months of 2017 to 2016. See total in Table D.
Estimated Months of Supply by Price Point
It is a seller's market for homes priced under $600,000 (as long as they are priced right). For all price points under $600,000 the estimated months of supply is under four months.  The price range with the highest number of sales was $200,000 to $249,999.  The estimated months of supply in this range was one month.  See Table E.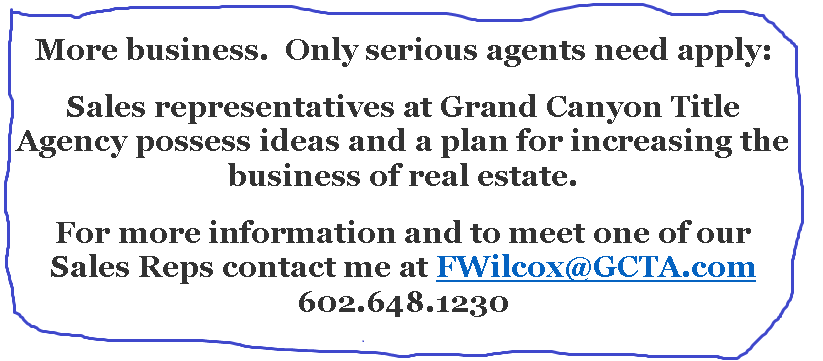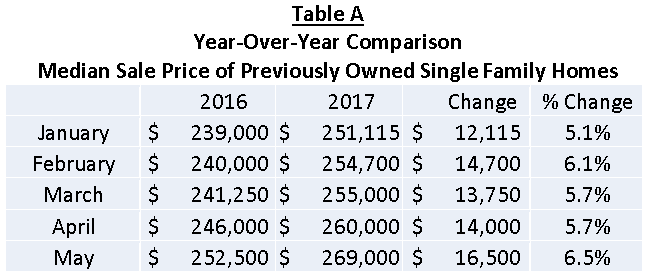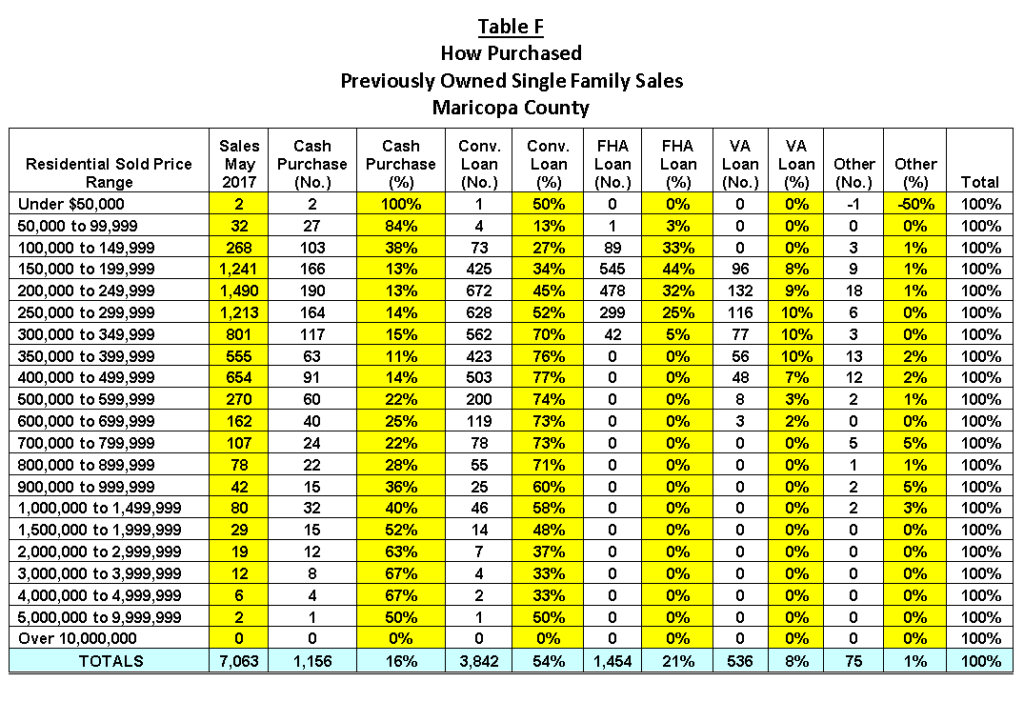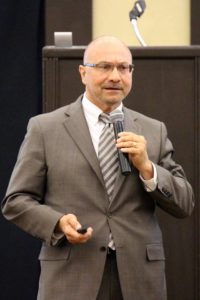 Fletcher R. Wilcox is V.P. of Business Development and a Real Estate Analyst at Grand Canyon Title Agency.
He is author of www.TheWilcoxReport.com. His market analysis on residential real estate in Greater Phoenix has been referenced in the Phoenix Business Journal, the Wall Street Journal, Bloomberg News, MarketWatch, HousingWire.com, National Mortgage News, and the Arizona Republic. He has been a guest speaker on local radio and both local and national TV.
He teaches real estate agents marketing strategies and teaches residential contract writing and Arizona title procedures. He served on one of the subcommittees at the Arizona Association of REALTORS subcommittees making recommendations on changes to the February 2017 AAR Residential Resale Real Estate Purchase Contract. Fletcher started snowboarding in 2006. He is not very good.   Fletcher may be reached at FWilcox@GCTA.com  602.648.1230