June 2013 Wilcox Report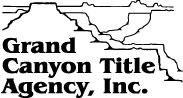 Greater Phoenix Single Family Distressed Property Trends:

All Distressed Property Numbers Are Down, Way Down
In June 2009, lenders took title to 4,203 single family properties at trustee's sale auctions (foreclosure auctions), but in June 2013, the number was 278.  But there are still advertisements saying thousands of lender owned properties are going to flood the market.  Not the Greater Phoenix market.  There was a flood of properties, cheap properties, at one time.  In 2009, 86,315 single family properties in Greater Phoenix went into the foreclosure process leading to a property dumping.  For the first half of 2013, only 8,776 properties went into foreclosure.  While the distressed property market will be with Greater Phoenix for a while, it will be mild, compared to where we were.
This report compares seven distressed property categories for the last five years, for the month of June, and quarterly since 2009.  All seven distressed categories are down influenced by rising home values and improving job numbers.  The median single family sales price in June 2013 was $205,000 compared to $164,000 in June 2012 for an increase of 25%.  In May 2013, Greater Phoenix had 95,900 more non-farm jobs than in May 2010.  And early on in the real estate recession Greater Phoenix got through the foreclosure mess faster than many states because Arizona allows for a non-judicial process as opposed to a judicial process, which takes more time to complete a foreclosure.  See page three for the seven distressed property categories.
Snapshot of Last Five Years for the Month of June
Distressed Single Family Property Trends in Greater Phoenix
June 2009
June 2010
June 2011
June 2012
June 2013
June 2009 compared to June 2013 Percentage Change
Foreclosure Starts
7,266
4,997
3,664
3,219
1,164
-84%
Auctioned Properties*
5,126
4,488
3,271
1,382
749
-85%
Auctioned Properties Purchased by Third Party**
923
1,092
1,263
763
471
-49%
Auctioned Properties to Lender**
4,203
3,396
2,008
619
278
-93%
Lender Owned Sales***
4,247
2,384
3,008
720
348
-92%
Short Sales
871
1,627
1,740
1,766
702
-19%
Distressed Title Transfers****
5,997
6,115
5,011
3,148
1,451
-76%
Median Sales Price
$136,000
$145,000
$126,500
$164,000
$205,000
+51%
*Auctioned properties by trustee's sale.
**Auctioned Properties Purchased by Third Party and Auctioned Properties to Lender add up to the number of Auctioned Properties.
***Lender Owned Sales are Auctioned Properties a lender took title to and then sold.
***Distressed Title Transfers are the combined total of Auctioned Properties and Short Sales.
Inside the report are quarterly numbers for last five years.