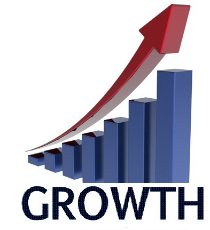 A Report on Real Estate, Lending, Job Growth and Population Trends
Maricopa County Number One in U.S. for Net Domestic Migration.
This is good for Real Estate
By Fletcher R. Wilcox on March 25, 2016
On March 24, the U.S. Census Bureau released their population estimates for metro areas and counties. They breakout their population estimates by 381 metropolitan statistical areas and 3,142 counties.
Maricopa County # 1 in Net Domestic Migration
Who says there are more people moving out of than moving into Maricopa County? If they do, they are wrong. Of the 3,142 counties in the United States, the U.S. Census Bureau ranked Maricopa County number one in net domestic migration from July 1, 2014 to July 1, 2015. Domestic migration is the difference between U.S. citizens moving into or out of a particular state. There were 37,670 more people that moved into Maricopa County than moved out. Placing second in domestic migration was Clark County, Nevada at 24,901.
The population of Maricopa County is estimated at 4,167,947 increasing 77,925 from July 1, 2014 to July 1, 2015. In this time period there were 55,671 babies, 28,981 deaths leading to a natural increase of 26,690. International migration was 11,820.
Phoenix-Mesa-Scottsdale Metro Statistical Area # Four in Numeric Population Gain
The population of Phoenix-Mesa-Scottsdale metro area increased by 87,988 people from July 1, 2014 to July 1, 2015 making it number four in numeric population gain amongst metro areas. Number one on the list was the metro area of Houston-The Woodlands-Sugar Land, Texas with a population gain of 159,083.
Why Population Growth is good for Real Estate
More people mean more demand for housing. The addition of 55,671 babies means more first time homebuyers and more move-up buyers with families needing bigger houses.
Fletcher R. Wilcox
V.P. Business Development & Real Estate Analyst at Grand Canyon Title Agency
Grand Canyon Title Agency is a wholly owned subsidiary of the Fortune 314 company FNF.
FWilcox@GCTA.com 602.648.1230
Author of www.TheWilcoxReport.com