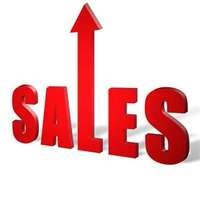 July 2015 Existing Single Family Sales in Pinal County (see charts below)
This report covers existing single family home sales in Pinal County. Pinal County is located in the central part of Arizona. It is the third most populated county in Arizona. Pinal County is made up of the cities Apache Junction, (partially in Maricopa County), Casa Grande, Coolidge, Eloy, and Maricopa. And the towns Florence, Kearny, Mammoth, Marana (partially in Pima County), Queen Creek (partially in Maricopa County), Superior, and Winkelman (partially in Gila County).
The data in this report is compiled from the Arizona Regional Multiple Listing Services, Inc., also known as ARMLS.
In this report we compare performance for sales, sales volume, median sale price, cash purchases, mortgage purchases, and new monthly listings. Many of the comparisons are year-over-year, comparing a time period in 2014 to the same time period in 2015.  Year-over-year comparisons are an effective way to measure performance, highlight differences, and negates the effect of seasonality. Note: There may be a small number of new homes included in the data.
Existing single family sales were up for the six consecutive month year-over-year. More importantly and a better indicator of the health of the single family market is sales volume. Sales volume adds up the purchase price for the number of sales. Sales volume in July 2015 was $18,112,043 higher than July 2014 and $126,946,229 higher the first seven months of this year compared to last year.
When segmenting July 2015 mortgage purchases into the categories conventional mortgages, FHA mortgages and VA mortgages, FHA led the way. There were 88 more FHA purchases than conventional purchases. Comparing the first seven months of this year to last year, FHA purchases are up 50.4% or 441 more purchases. VA purchases the first seven months of this year are up 125 or 38% compared to last year.